Chosen only by handful aviation photography is for the enthusiast. Enjoyable even if you haven't been to an airport.
The opportunities for taking portraits of aircraft depend greatly on where you are located. However, chances are that there is an airport or an aviation museum nearby. Should you decide to give aircraft photography a try, you might find the following tips useful which in term will greatly help in accomplishing the best aircraft photography.
Tip #1: Airshows and museums are the places to start!
Photographing around an active airport is always challenging, therefore if you are starting out in aviation photography it is best to choose airshows and museums. Try to see whether there are any airshows or aviation museums around your house or at your travel destination.
Both of these places will give you an opportunity to get close to the aircraft where you can shoot from different angles for varying results. At airshows, you can also catch a glimpse of the aircraft in action and not just on the ground.
The only drawback of an airshow being that they only once a year. As such, if you want to start photographing now, you might have to stick with a museum.
Tip #2: Understand the norms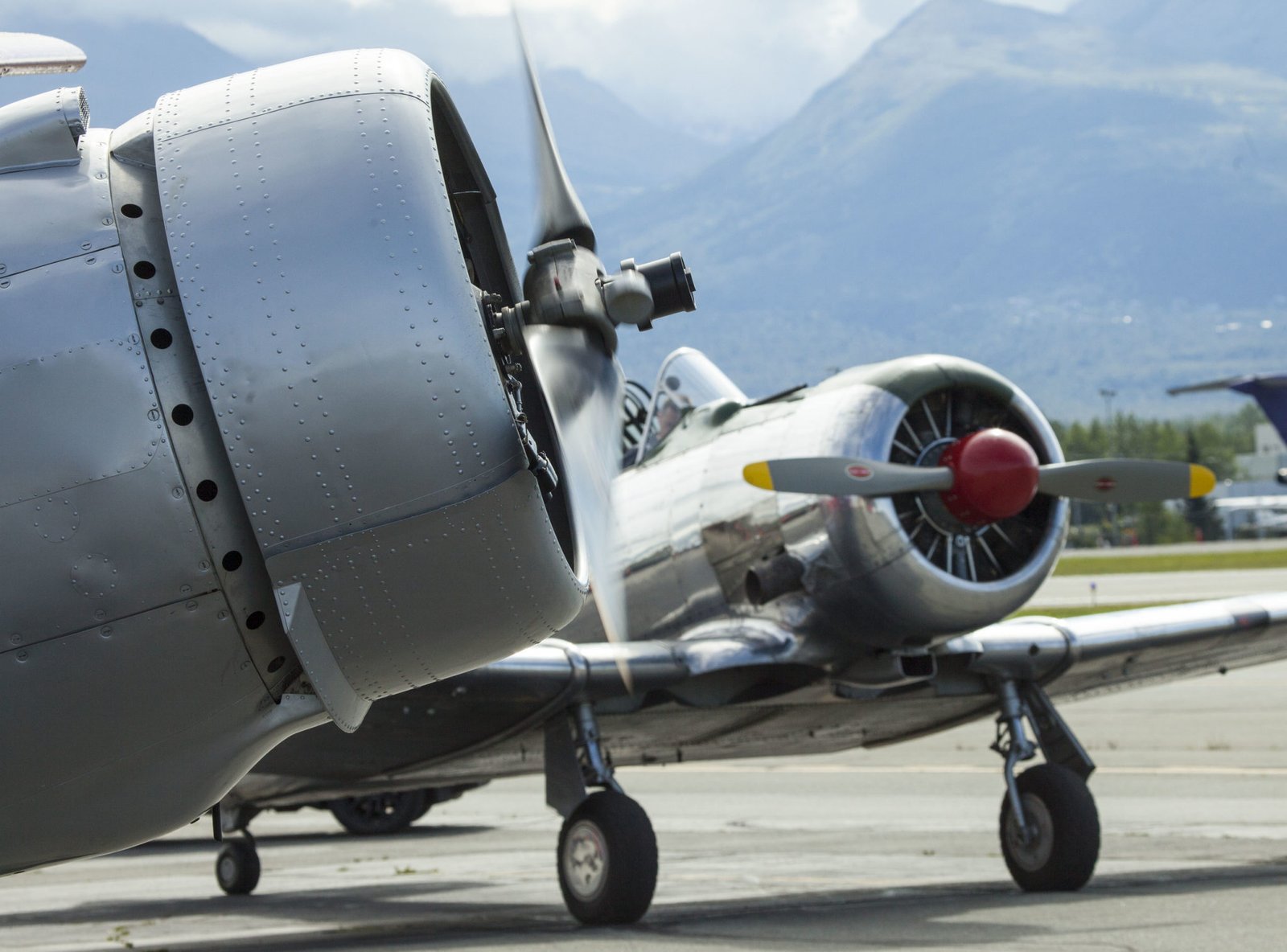 Before going to photograph an aircraft for the first time, do your research and understand the "norms" around this type of photography. If you are serious about aviation photography, you should consider visiting an active airport. Before doing so, however, familiarize yourself with the rules stated below.
Always keep your ID handy when visiting the airport. As airports are one of the most sensitive locations out there, you might be timely checked by the authorities.
Let alone aircraft photography, photographing, in general, should be done while following all the protocols. If you are requested to leave certain premises then you must do so without creating a fuss.
Look for spotting guides who have insider knowledge of the airport, if you are planning to visit (e.g. search for "Miami airport spotting"). They will provide you with the maximum amount of information you will need to get the most out of your day at the airport.
Tip #3: Focus on the details
The angles you can photograph of an aircraft at an airport are always limited. However, at airshows and in museums, you will be able to move the aircraft freely. Take advantage, if a situation like this arises as you can photograph details which you might never get the chance to shoot again.
Things like the aircraft's wheels, tailor engine make great subjects for portraits. In situations when you are able to enter the aircraft, also focus on details such as the cockpit.
Tip #4: Play with the angles
Creative photographers shoot at a wide array of angles in order to achieve the best results. While there are seasoned airplane photographers who just take the 'side shots' which are ideal for documentation purposes. It depends entirely up to you to choose the kind of photographer you want to become. This, in turn, will help you determine your preferred style.
As a novice, you should try everything. Try the usual angles – from the side, from the front, and so on. But also try looking for more unique angles – whether that means getting down on your knees or looking for an elevated platform to shoot your photographs from.
Tip #5: Display operations and life at the airport
Aircraft alone can take up an entire day's share to shoot from different angles. However, they could not exist without the people that fly and operate them, and without the infrastructure of an airport.
As such, besides just taking photos that focus the aircraft, also try shooting ones that put the aircraft in the context of an airport. Showing an aircraft refueling or passenger's boarding/de-boarding are a couple of great places to start your aviation photography montage.
This might be one kind of photography that might be easy for a beginner at airports that offer tours and terrace views.
Tip #6: Airport and its environment
Unlike the last couple of points which are about focusing on certain parts of the aircraft or on a certain aspect of airport life and operations, this one is about "big picture."
Sometimes, your only option is to take photos of aircraft in front of a blue sky. In that case, try zooming out and showing the airport's surroundings which will help you capture some great environmental portraits. In most cases, you will capture some environmental elements that make aircraft portrait unique.
Cloud formations, sea or mountains are some elements that really help you portray a different image of the location.
Conclusion
Photographing aircraft is something that you might have never done before, nonetheless its never too late to start regardless whether you are near an airport or not.
If you want to learn more or are in need of the best aircraft photographer who can provide you with exceptional aircraft portraits then you should consider contacting Alaskafoto (www.alaskafoto.com), a brand known for its breathtaking Alaska aircraft photographs.