Alaska's largest airport Ted Stevens Anchorage International Airport is ranked the world's 5th busiest airport. From a photographer's point of view this place can be a heaven as aircrafts come and go by the second, with as many as 500 wide-body cargo planes landing per week. One can see a variety of Aircraft at this airport doing Alaska air cargo work, passenger duties, refueling etc. The bulk of ANC's traffic is generated from its geography. Situated on the south central coast of Alaska, it is almost equally far from New York City and Tokyo in Japan.
ANC has a lot of aircraft activity and it is the best place for Ground Static Photography and action takeoff and landings on the North South Runway 14/33. The ground static photography involves stationary aircraft, the likes of large wide body air cargo aircraft and passenger jets. Many legacy aircraft like DC-3, C-46, and DC-6 aircraft are found at ANC which helps the aircraft photographer expand aircraft types. The combination of the Alaskan wild with the airport can certainly make for some dramatic photographs. With mountain ranges rising behind the airport and lots of large cargo airliners and old piston props flying in and out the aircraft photographers can take their camera to Point Woronzoff.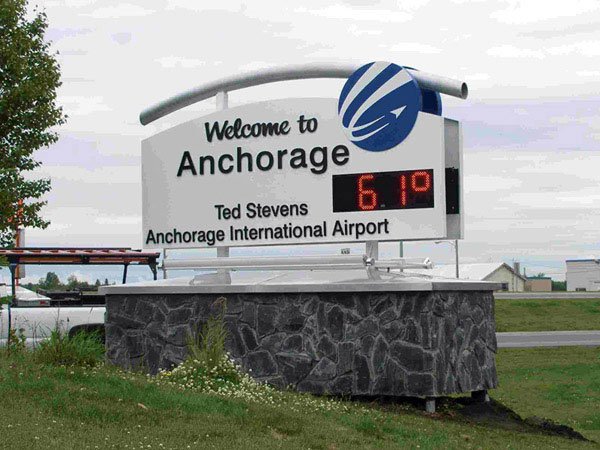 Ted Stevens Anchorage International also includes the Lake Hood Seaplane Base and gravel airstrip. Lake Hood is the largest seaplane base in the world with over 1000 float type aircraft based there.
Airplanes like people come in all shapes and sizes, colors, models on the airport and can be photographed in many ways as well, the above mentioned ground static photography being one of the ways. It depends on the aircraft photographer which way he wants his aircraft portraits positioned. ANC is filled with large airplanes moving Alaska air cargo. These mammoth machines are best to be photographed while static as an aircraft photographer can depict the sheer size of the machine through a static image.
ANC economic salvation arrived with the emergence of Asia as an economic powerhouse, supplying goods to North America the world's largest consumer market. With the airport seeing more air traffic it became a resort for aircraft photographer. With its natural scenic background of mountains covered in snow it was the best place for aircraft photography.
Some Tips for perfect Alaska air cargo photography at ANC:
As with any good picture, it's all about how you handle things like color, shape, textures, lines, patterns, negative space, and overall composition. What Makes a Good Airplane Photo? In a word, Emotion! To the casual observer though, airplanes tend to look a lot alike, so the challenge can be to produce an image which really highlights what attracts you to the airplane and shows your artistic "intent".
Autofocus Tracking: When an Aircraft photographer takes the picture of a moving airplane, he needs to make sure that the camera is continuously focusing on the subject. For this to happen keep your camera in continuous focus mode.
Creating Sense of motion: Photos are just a piece of paper so you need to be artistic as an aircraft photographer to depict the movement of the airplane on that static piece of photo. It requires very low shutter speeds to blur the background, meanwhile the subject stays sharp. This is also known as panning.
Exposing the Aircraft: There are always hazy sky's in Alaska which makes it difficult to expose the air craft. Photographing aircraft with the built in metering systems in the camera can create havoc. Use center weighted or spot metering to expose the aircraft properly. The key for the aircraft photographer is to find the exposure that works the best.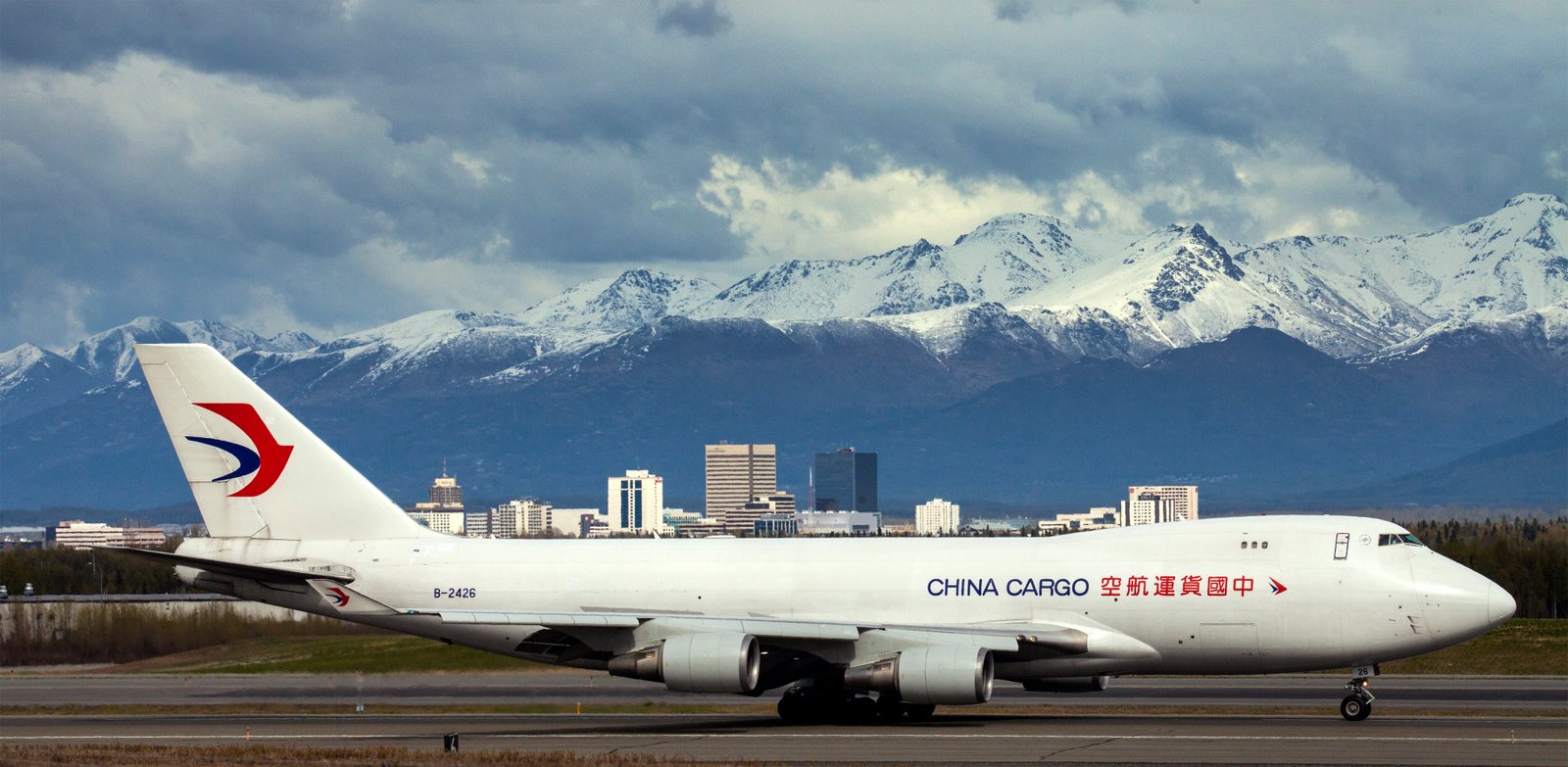 Interesting Angles: This is very important while doing ground static photography. The aircraft photographer should try lying on the ground or photograph as interesting part of the airplane.
The light Factor: Light is the key to everything what a photographer does. An aircraft photographer should learn to master it. Amazing photographs can be captured during the golden hour of sunrise and sunset but most often than not, the aircraft photographer won't have the golden light to work with, so one should come prepared.
Always plan before coming to an airport: One should be always be well prepared before to shoot at an airport and that too one if the busiest airports in the world. You should know prior which areas are restricted and which areas need permissions to shoot. Else your complete trip can be ruined and you won't be able to take good photos. Also equipment wise one should be ready, also deciding at what time of the day he is going to shoot and which areas to shoot.
At the end of the day you will find Aviation photography is definitely more challenging and creative than one might think at first glance. But it's one of the most rewarding and simply fun type of shooting. Also the uniqueness you will see on the ANC airport that an American carrier can take cargo off and put it on a foreign carrier for transport to another city, ANC's transfer capability is so unique, some carriers question whether it is legal, and you can capture all of it through the lenses of your camera your photos just have to be artistic enough to bring out those aspects. It all depends how an aircraft photographer is capable and unique to his style which adds a certain eccentricity to the photos.