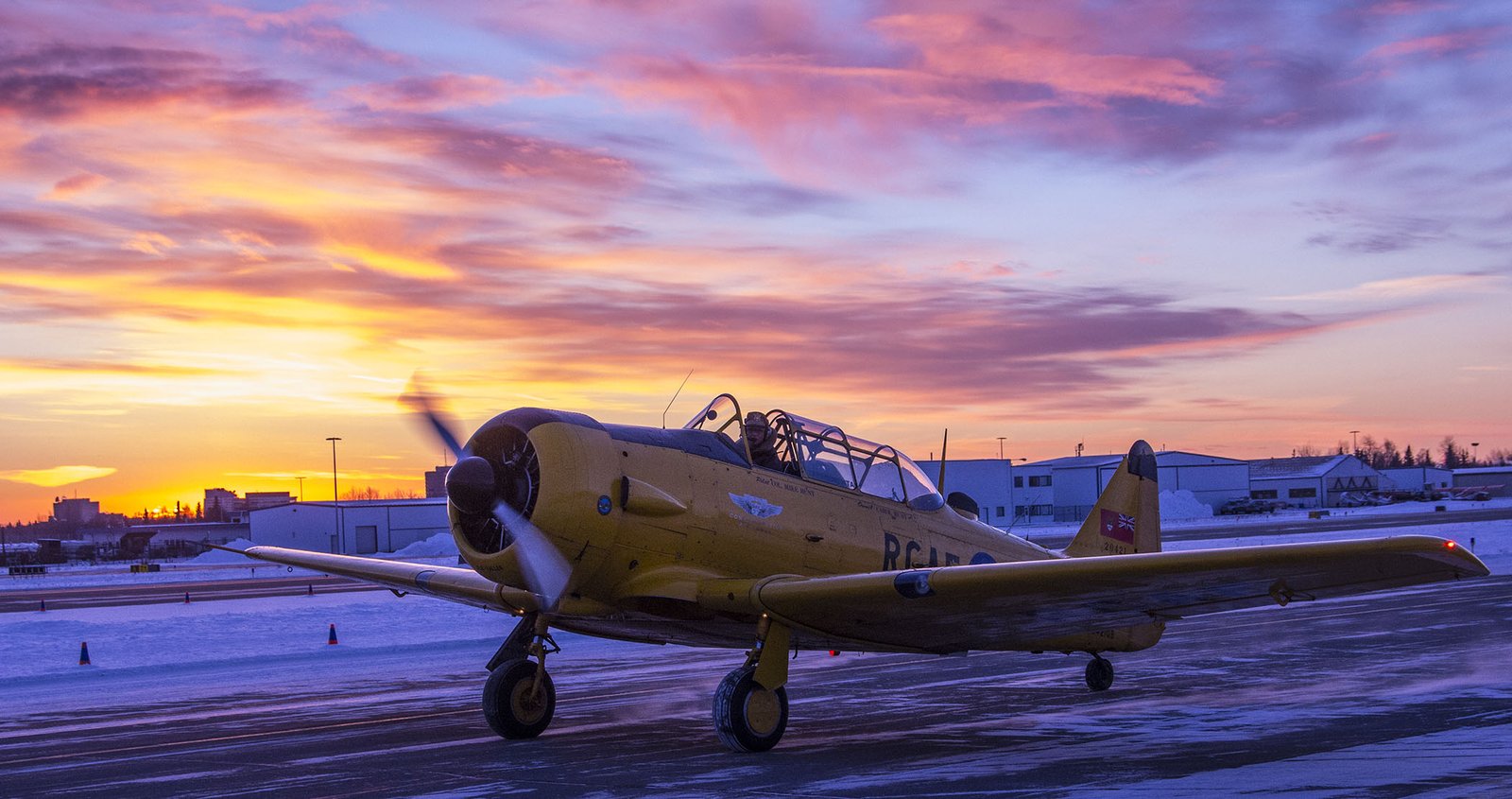 Alaska aviation photography-Winter
The best aircraft photography requires skill, technique and a few helpful tips, some of which we will highlight in this article about Alaska aviation photography.
While winter may not seem like the ideal time for an  environmental portrait, the weather conditions make it perfect for snapping up some cool bird's eye view shots. The sun doesn't shine as much as in the summer leading to lower light diffraction and lesser chance of overexposure. The lower placement of the sun also allows light to shine naturally thanks to reflections from below, making it the prime opportunity for shooting the best silhouette shots.
Do take note of wearing proper gloves to prevent your hands from shivering and compromising any shots. Besides the weather, the time of the day is also very important. Most expert aircraft photographers agree that early morning or late afternoon are the perfect time for photography.
Panning Aircraft In-Motion
Since you would constantly be in motion, you will use panning for capturing moving objects. Move the camera in the same motion as the object. There's no real shortcut to do this; your only option is to keep on practicing until you perfect it. Panning with the subject is best if you can move from left to right, or right to left.  Moving your camera at 90 degrees from the aircraft will keep the aircraft in focus.